Product Description
Drum Gear Coupling Shaft Coupling (GIICL)
GIICL type – the sealing end for the entire body, small spacing between the teeth, the relative allowable radial displacement, compact structure, small moment of inertia, can be connected with the Y, J1 type shaft.
Characteristics of drum type gear coupling:
1.drum tooth type coupling bearing capacity
2.angular displacement compensation
3.drumgear coupling drum tooth surface contact condition of inner and outer teeth are improved, to avoid the angular displacement under the condition of straight tooth end edge extrusion, stress measuringmethods concentration, while improving the tooth surface friction, wear, reducing noise and long maintenance cycle.
4.drum shaped teeth type shaft coupling gear tooth end is CHINAMFG shape, so that the inner and outer teeth are very convenient to install and remove.
5.drum gear type coupling transmission efficiency as high as 99.7%.
<table border="0" cellpadding="/8822 0571 1.75
33000
15015
GIICL25
4000000
460
670-1040
900-1000
1644
19.0
325
50
5174.25-7198.25
43000
24080
 
Detailed Photos
Company Profile
HangZhou CHINAMFG Machinery Manufacturing Co., Ltd. is a high-tech enterprise specializing in the design and manufacture of various types of coupling. There are 86 employees in our company, including 2 senior engineers and no fewer than 20 mechanical design and manufacture, heat treatment, welding, and other professionals.
Advanced and reasonable process, complete detection means. Our company actively introduces foreign advanced technology and equipment, on the basis of the condition, we make full use of the advantage and do more research and innovation. Strict to high quality and operate strictly in accordance with the ISO9000 quality certification system standard mode.
Our company supplies different kinds of products. High quality and reasonable price. We stick to the principle of "quality first, service first, continuous improvement and innovation to meet the customers" for the management and "zero defect, zero complaints" as the quality objective.
Our Services
1. Design Services
Our design team has experience in Cardan shafts relating to product design and development. If you have any needs for your new product or wish to make further improvements, we are here to offer our support.
2. Product Services
raw materials → Cutting → Forging →Rough machining →Shot blasting →Heat treatment →Testing →Fashioning →Cleaning→ Assembly→Packing→Shipping
3. Samples Procedure
We could develop the sample according to your requirement and amend the sample constantly to meet your need.
4. Research & Development
We usually research the new needs of the market and develop new models when there are new cars in the market.
5. Quality Control
Every step should be a particular test by Professional Staff according to the standard of ISO9001 and TS16949.
FAQ
Q 1: Are you a trading company or a manufacturer?
A: We are a professional manufacturer specializing in manufacturing
various series of couplings.
Q 2:Can you do OEM?
Yes, we can. We can do OEM & ODM for all customers with customized PDF or AI format artwork.
Q 3:How long is your delivery time?
Generally, it is 20-30 days if the goods are not in stock. It is according to quantity.
Q 4: Do you provide samples? Is it free or extra?
Yes, we could offer the sample but not for free. Actually, we have an excellent price principle, when you make the bulk order the cost of the sample will be deducted.
Q 5: How long is your warranty?
A: Our Warranty is 12 months under normal circumstances. 
Q 6: What is the MOQ?
A: Usually our MOQ is 1pcs.
Q 7: Do you have inspection procedures for coupling?
A:100% self-inspection before packing.
Q 8: Can I have a visit to your factory before the order? 
A: Sure, welcome to visit our factory.
Q 9: What's your payment?
A:1) T/T. 
♦Contact Us
Web: huadingcoupling
Add: No.11 HangZhou Road,Chengnan park,HangZhou City,ZheJiang Province,China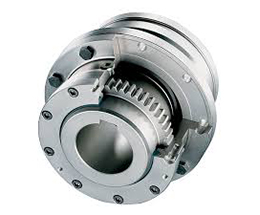 Maintenance Requirements for Gear Couplings
Gear couplings, like any mechanical component, require regular maintenance to ensure optimal performance, reliability, and longevity. Proper maintenance can help prevent unexpected failures and downtime, leading to cost savings and increased productivity. Here are the key maintenance requirements for gear couplings:
Lubrication: Regular and proper lubrication is essential for gear couplings. The coupling's gear teeth and mating surfaces should be adequately lubricated to minimize friction and wear. The lubrication interval and type of lubricant used depend on the application, load, and operating conditions. It is crucial to follow the manufacturer's recommendations for lubrication intervals and the appropriate lubricant to use.
Inspections: Routine inspections should be performed to check for signs of wear, misalignment, or damage. Visual inspections can help detect any abnormalities, such as pitting, scoring, or corrosion on the gear teeth. Additionally, inspections can identify any misalignment issues that may need to be addressed to prevent further damage.
Torque Monitoring: Monitoring the torque transmitted through the coupling can help identify any abnormal increases that might indicate a problem in the system. Sudden changes in torque levels could signal misalignment or other issues that need attention.
Alignment Checks: Regularly checking and correcting shaft alignment is crucial for the proper functioning of gear couplings. Misalignment can lead to increased wear and premature failure of the coupling. Proper alignment reduces the stress on the coupling and connected equipment.
Temperature Monitoring: Monitoring the operating temperature of the coupling can provide insights into potential problems. Abnormally high temperatures could indicate insufficient lubrication or other issues that need investigation.
Coupling Removal and Cleaning: Periodically removing the coupling for cleaning and inspection of internal components can be beneficial, especially in harsh or dirty environments. This allows for a more thorough inspection and helps maintain the coupling's performance.
Replacement of Worn Components: If any components of the gear coupling, such as seals or gaskets, are worn or damaged, they should be replaced promptly to maintain the coupling's integrity and prevent leaks.
Proper Storage: If the coupling is temporarily removed from service or stored, it should be stored in a clean and dry environment to prevent corrosion and damage to the components.
It is essential to follow the manufacturer's maintenance guidelines and recommendations for the specific gear coupling model being used. Regular maintenance and adherence to proper procedures can help extend the service life of gear couplings and ensure reliable and efficient operation in the mechanical system.



editor by CX 2023-10-05