Product Description
3000Psi H301 Series ISO16571 Hydraulic Quick Coupling with 1/4″NPT
Hydraulic Couplings are used across the spectrum of hydraulic applications. 
These Double Shut-Off couplings can be found anywhere that fluid transfer lines need to be connected and disconnected for operation or maintenance of equipment, and a loss of fluid is undesirable. 
Primarily used with hydraulic fluid. 
Hydraulic couplings are also used with chemicals, water, steam, and some gases.
Feature
1. The H301 Series flat type hydraulic quick couplings are used for quick change of hydraulic tools
in construction, railway maintenance and mining industries. The ease of cleaning makes them
ideal for use in these types of hostile environments.
2. Sleeve locking mechanism is engaged by rotating sleeve after connection. It prevents accidental
disconnection when the coupling is dragged along the ground. Sleeve mechanism is designed
to help prevent dirt from entering the internal mechanism and thus avoid the faulty operation
during connecting or disconnecting.
3. Critical parts are hardened for durability.
4. H301 Series couplings employ flush valving when connecting or disconnecting. This means that
the valves are mated together so that only small amounts of fluid would be lost during
disconnection or air inclusion during reconnection.
5. H301 Series conforms to ISO16571.
6. Compatible with CZPT FE and FF Series, STUCCHI A8008 Series,EROQUIP FD 89 Series,
HANSEN QA2900 Series.
Specifications
 
Drawing
Advantage
1.Raw Material conforms to China industry standard, bought from famous factory.
2. Insulation grade: H class, good resistance to high temperature.
3. Machined by CNC to make sure the tolerance as the drawing
4. 100% leakage testing under low pressure and high pressure.
5. All kinds of valve and seals material to meet custom requirement.
6. 1 year quality assurance after shipment.
7. After-sales technique support.
Packing & Shipping
Packing:
Transparent plastic bag + white small box + neutral carton + pallet
Custom packaging are available, XHnotion brand packaging are available
 
Shipping :
Export port: HangZhou or ZheJiang , China.
Shipping way: by sea, by air, by courier.
Express: TNT, DHL, UPS, FedEx, SF Express.
Delivery time: 3 days to 30 days depends on actual orders.
Our Company
XHnotion originate from notion between pneumatic power and human.
(X stands for winds, H stands for human)
In Chinese, XHnotion stands for 'we do, we promise'  we read it 'X-notion'.
The company XHnotion Pneumatic was founded in 2007 and has developed with a steadily growing success to a reliable partner for international established clients.
This success of the company XHnotion Pneumatic is based on:
High class quality standard
Customer satisfaction
Fair price policy
Flexibility
The high-class quality standard of the products of company XHnotion is reflected in our quality management system, certificated ISO 9001:2008. And we got CE, RoHS, REACH certificate for international market. 
XHnotion Pneumatic manufactures below products:
Pneumatic Components: air cylinder, solenoid valve, FRL
Solenoid Calve: standard solenoid valve, multipurpose solenoid valve, pneumatic angle valve
Pneumatic Fittings: plastic pneumatic fittings, mental pneumatic fittings, pneumatic muffler, water push in fittings
Air Gun & Couplers: pneumatic couplers, air guns, air tool kits
Air Hoses: air tubing, PTFE tubes, tube cutter, pipes
Why Choose US ?
1. We offer one stop solution. Over 5000 items for you to save efforts and costs.
2. We have molds workshop, die-casting workshop, CNC workshop, plastic injection workshop to 
    make sure each part exactly as the drawing and good function.
3. We will reply you within 24 hours.
4. Whatever quantity you are requesting, we always offer you the best quality.
5. 3D drawing, CAD drawing service for custom fittings, hose, valve, cylinder.
FAQ
Payment Terms :
We accept T/T, L/C, Paypal, Western Union, Money Gram, etc.
 
Samples Policy :
For regular valves, samples against your courier account or you pick up from us.
For custom items, we will discuss by email.
 
Return Policy: 
We assure you 1 year policy after shipment. 
If there is any problem during this period, please contact us for support.
| | |
| --- | --- |
| Connection: | Female |
| Structure: | Universal |
| Flexible or Rigid: | Rigid |
| Surface Treatment: | Nickel-Plated |
| Head Type: | Hexagon |
| Barb: | 6mm, 8mm, 10mm |
Customization:

Available

|

Customized Request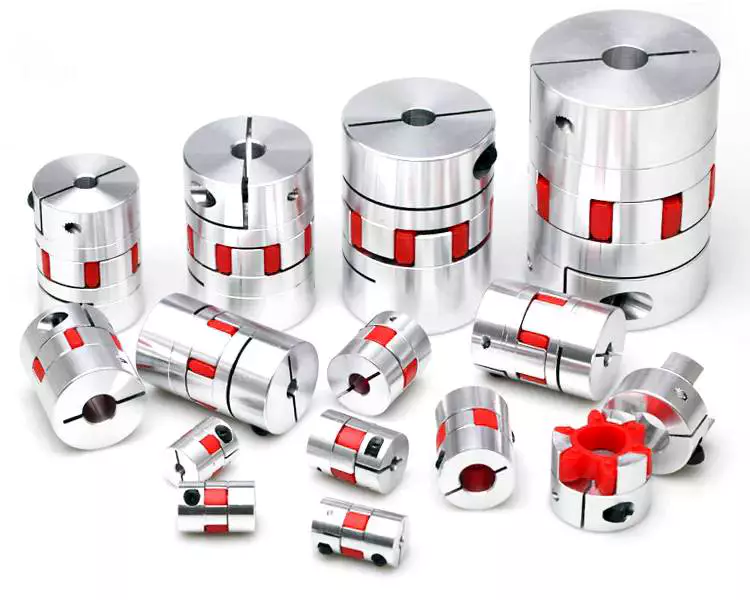 Programming With Couplings
A coupling is a mechanical device that connects two shafts together and transmits power. Its purpose is to join rotating equipment and allows some degree of end-movement or misalignment. There are many different types of couplings. It's important to choose the right one for your application.
Mechanical connection between two shafts
There are many ways to achieve mechanical connection between two shafts, including the use of a coupling. One common type is the beam coupling, which is also known as a helical coupling. It is used for transmission of torque between two shafts. This type of connection accommodates axial, parallel and angular misalignments.
The hubs and shafts of a worm gear are connected together by a coupling. This mechanical connection allows one shaft to turn another without causing a mechanical failure. This type of coupling is made from sliding or rubbing parts to transfer torque. However, the coupling is not designed to withstand jerks, so it isn't suitable for high-speed applications.
The use of a coupling is common in machinery and equipment. It helps transmit power from one drive shaft to the other, while adding mechanical flexibility. It is also useful for reducing the impact and vibration caused by misalignment. It also protects the drive shaft components from wear and tear.
A double-hook coupling can be used to provide a uniform angular velocity at the driven shaft. Another example is a double-jointed coupling. A double-jointed coupling can be used to connect shafts that are not directly intersecting. The double-jointed yoke can be used for the same purpose.
A shaft coupling is a device that maintains a strong mechanical connection between two shafts. It transfers motion from one shaft to another, at all loads and misalignments. Unlike a conventional linkage, a shaft coupling isn't designed to allow relative motion between the two shafts. Couplings often serve several purposes in a machine, but their primary use is torque and power transmission.
Functions that control the flow of another function
One of the simplest programming constructs is a function that controls the flow of another function. A function can take an argument and return a different value, but it must be ready to return before it can pass that value to another function. To do this, you can use the goto statement and the if statement. Another way to control flow is to use a conditional statement.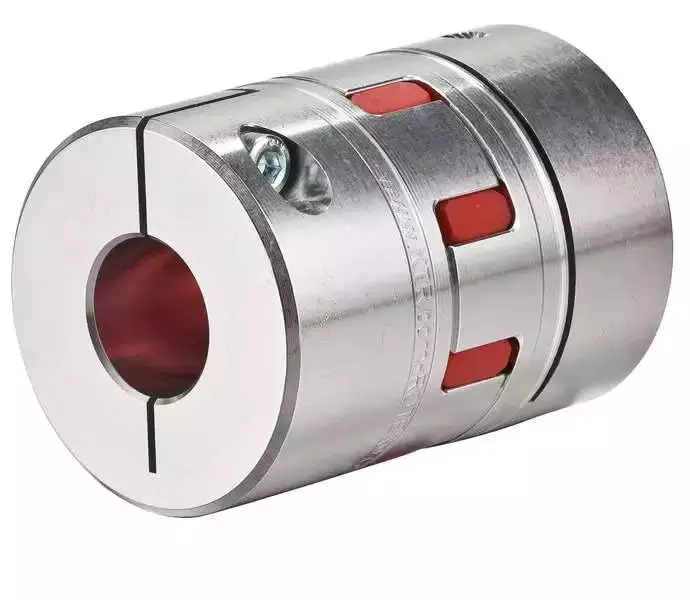 Criteria for selecting a coupling
There are several important factors to consider when choosing the right coupling. One of the most important factors is coupling stiffness, which depends on the material used and the shape. The stiffness of a coupling determines its ability to resist elastic deformation. A stiff coupling is desirable for certain types of applications, but it's undesirable for others. Stiffness can reduce the performance of a system if there's too much inertia. To avoid this, ensure that the coupling you choose is within the recommended limits.
The size of a coupling is also important. Different coupling types can accommodate different shaft sizes and shapes. Some couplings have special features, such as braking and shear pin protection. When choosing a coupling, you should also consider the type of driven equipment. If you need to connect a high-torque motor, for example, you'll want to choose a gear coupling. Likewise, a high-speed machine may require a disc coupling.
Another factor to consider when selecting a coupling is the torque rating. Despite its importance, it's often underestimated. The torque rating is defined as the torque of the coupling divided by its OD. In some cases, torque may fluctuate during a cycle, requiring a coupling with a higher torque rating.
Torsionally flexible couplings are also important to consider. Their design should be able to withstand the torque required during operation, as well as the required speed. The coupling should also have a high degree of torsional stiffness, as well as damping. Furthermore, a damping coupling can reduce the energy wasted through vibration.
The sizing of a coupling is also determined by the torque. Many engineers use torque to select the correct coupling size, but they also take into consideration torsional flexibility and torsional stiffness. For example, a shaft may be able to handle large torque without damaging the coupling, while a disk may be unable to handle large amounts of torque.
Besides torque, another important consideration in coupling selection is the cost. While a coupling may be cheaper, it may be less reliable or easier to maintain. Couplings that are difficult to service may not last as long. They may also require frequent maintenance. If that's the case, consider purchasing a coupling with a low service factor.
There are many different types of couplings. Some require additional lubrication throughout their lifetime, while others are 100% lubrication-free. An example of a 100% lubrication-free coupling is the RBI flexible coupling from CZPT. This type of coupling can significantly reduce your total cost of ownership.
In addition to the above-mentioned benefits, elastomeric couplings are low-cost and need little maintenance. While they are often cheaper than metallic couplings, they also have excellent shock absorption and vibration dampening properties. However, they are susceptible to high temperatures. Also, they are difficult to balance as an assembly, and have limited overload torque capacity.




editor by CX 2023-08-02